You did it! Now, let's get fabulous.
Hello Knights! As a UCF Alumni, I cannot begin to express how much joy I get out of photographing the graduating classes from the University of Central Florida each & every semester. If you've found this page, more than likely you're either a soon-to-be graduate or parent of one looking to book a session soon, so please take your time to look over this page to view my work and the packages I offer - GO KNIGHTS!!!
UCF Grad Photo Gallery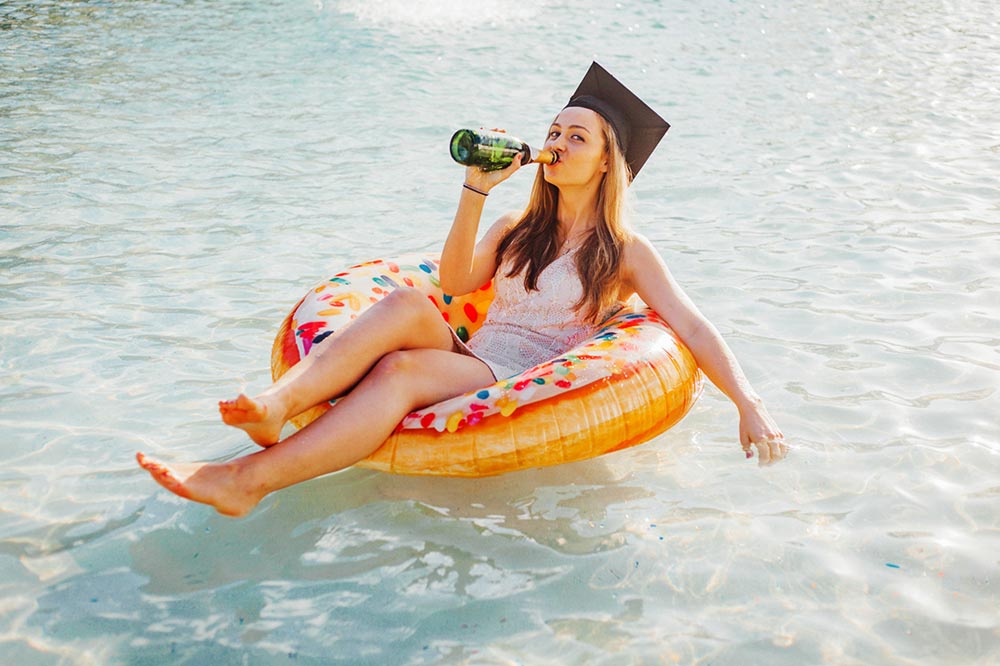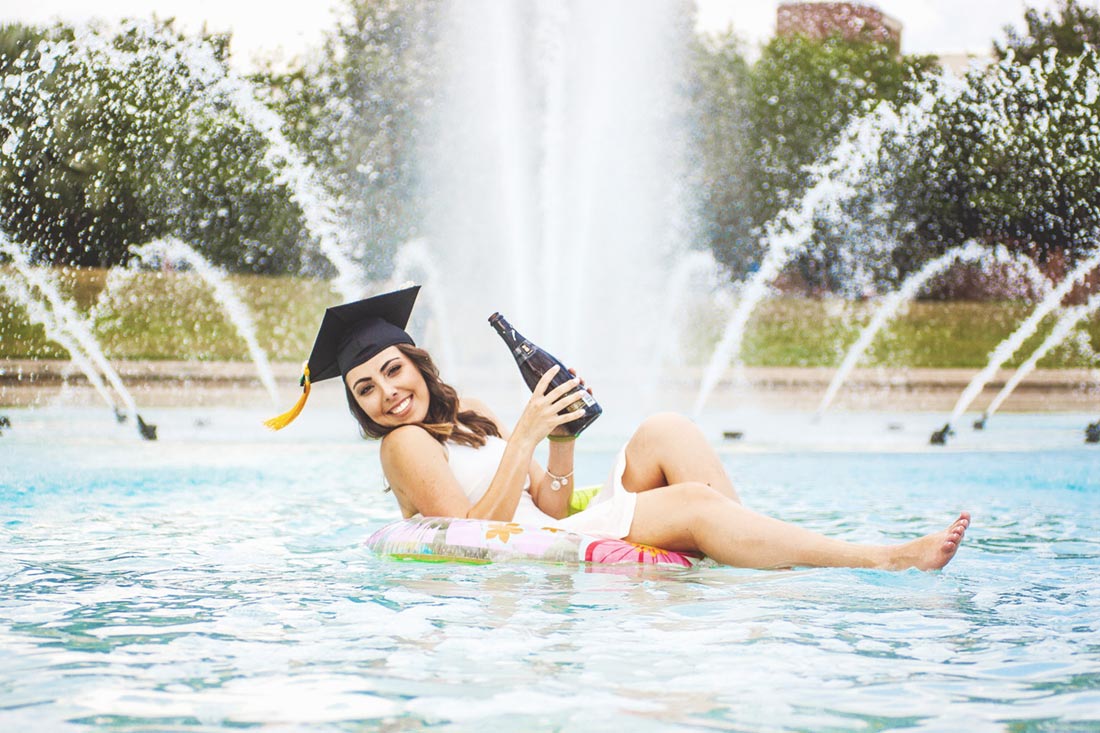 UNLIMITED
Unlimited high-quality, edited photos
Unlimited locations
Two outfits
1-hour session
Digital gallery for up to 30 days
225
PREMIUM
15+ high-quality, edited photos
Limited locations
One outfit
45-minute session
Digital gallery for up to 30 days
175
MINI
5+ high-quality, edited photos
Limited locations
One outfit
30-minute session
Digital gallery for up to 30 days
125
***PLEASE READ: All packages REQUIRE a 50% retainer fee to secure booking***
Frequently Asked Questions
Can I bring my friends & family along to my grad photo session?
The more, the merrier! Just let me know who all will be joining, and please make them aware that no "backseat driving" is allowed while we're shooting ;-)
What kind of props should I bring for my session?
A bottle of champagne and confetti never fail! I HIGHLY RECOMMEND using confetti popper or "cannons".
What should I wear to the session?
Ladies: The brighter, the better! Heels for wider shots, flats for walking in between locations and close-up shots.
Gentlemen: Business-casual never fails! However, if you're going to go full casual, I'd suggest a UCF/Knights shirt with jeans.
Will I need my cap & gown for my grad photos?
If you bring anything at all please make sure to bring your cap!
As for the gown, here's the deal: they're not very flattering, and with the Florida heat they just turn into your own portable sauna. I typically only shoot with the full cap & gown outfit one or two photos, and then we just stick with the cap, so it's up to you if you'd like to bring both with you!
Do you offer group packages/rates for grad photo sessions?
Yes! For groups of at least three graduates, I offer group package rates. If you're interested in booking a group session or inquiring about group rates, please make a note in the submission form.
No, the deer was not a client.
Is this your first time booking a professional photoshoot? Whether or not it is, I completely understand how daunting the process can be.
My goal is to make the entire process from booking/inquiry to photo delivery as smooth & stress-free as possible. Before filling out the form, remember a few important things:
To secure your booking, a 50% retainer MUST be paid.

The best times of day to shoot are the mornings & sunset.

There are no silly questions to me.
Spread the love! Follow @marcblairphoto on Instagram :)